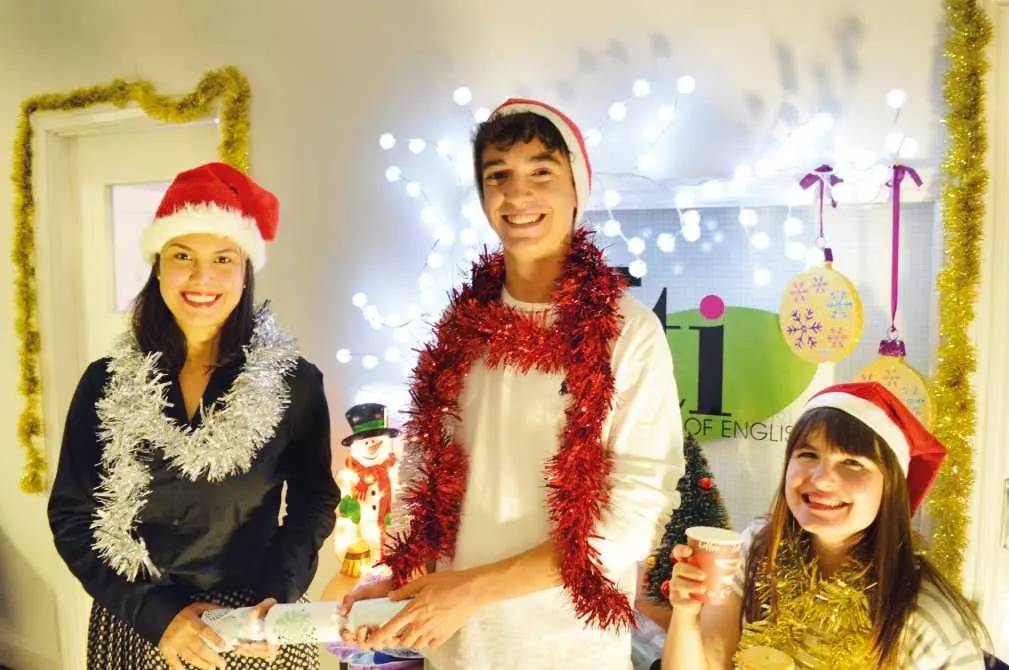 What better time to come to London! Christmas in London? The perfect gift for friends, family or yourself!
London comes alive during the Christmas period with beautiful decorations Christmas markets, ice-rinks, Christmas concerts and a fantastic atmosphere throughout the city. With our Christmas course you can improve your English skills while enjoying the festivities.
We organise a special Christmas social programme after classes so that you can make the most of everything that is going on in London at this magical time of the year.
This one- or two-week course combines class time with a complete festive social calendar. Every morning, our expert teachers help you develop your English language skills, with a range of group activities and individual tasks.
After class each day, our social programme provides the perfect opportunity to practice your new-found skills with other English-speakers in a relaxed, fun environment.
Christmas and New Year Course 2023 (Levels: Pre-Intermediate – Advanced)
Class Days
No. of Lesson per week
Course Dates
Lesson Times
Hours per week
Levels
Price
Week 1 Mon – Fri
20
18th – 22nd Dec
9am – 1:10pm
16.7
Pre-Intermediate – Advanced
£295
Week 2 Wed – Fri
15
27th – 29th Dec
9am – 1:10pm
12.5
Pre-Intermediate – Advanced
£259
Week 1 + 2
35
18th – 29th Dec
9am – 1:10pm
29.2
Pre-Intermediate – Advanced
£554
2023 Christmas and New Year Course timetable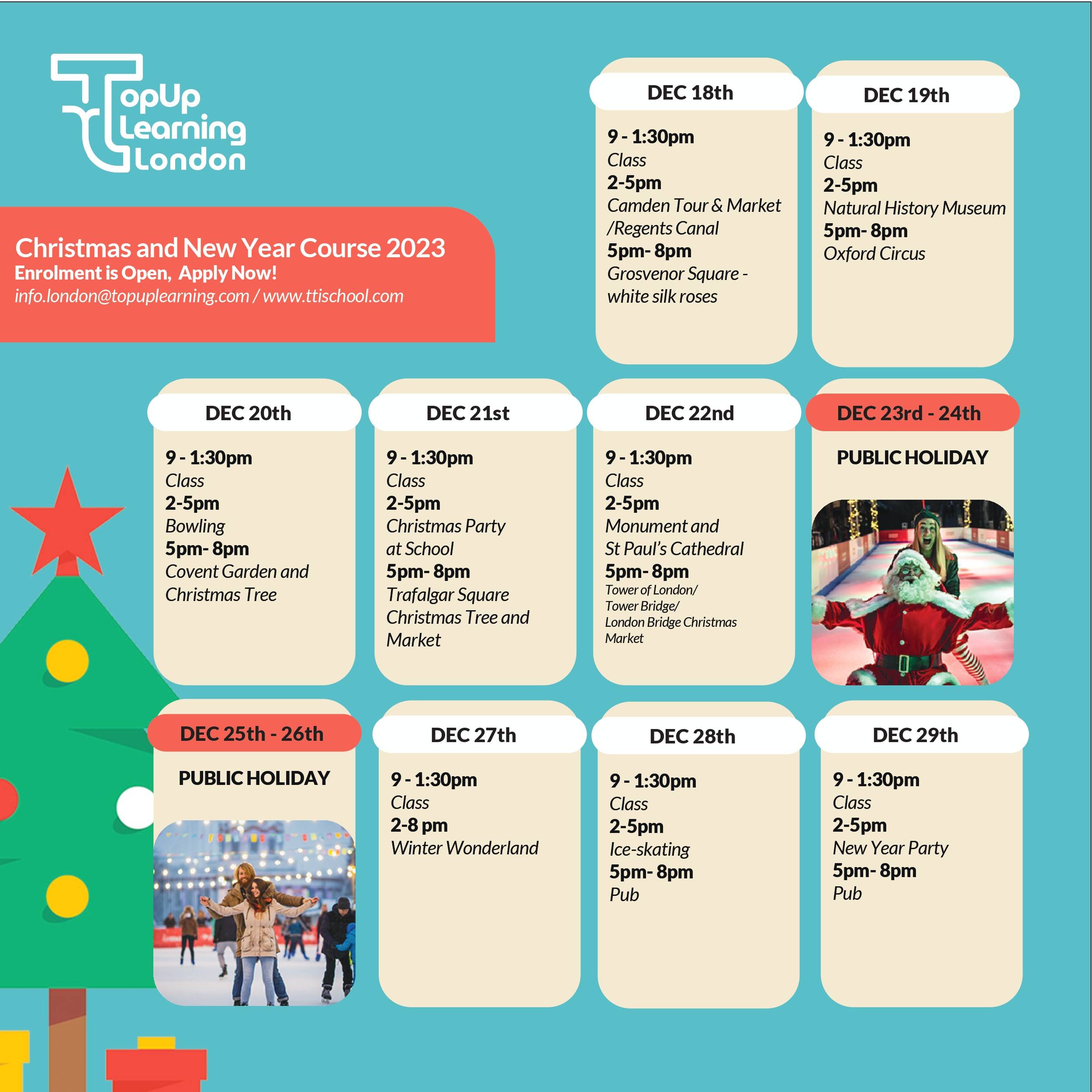 Must-dos in London at Christmas and New Year