Life may have been on pause recently, but that doesn't mean you can't start dreaming of exploring Great Britain's beautiful countryside, wandering sandy shores, discovering historic landmarks once more and plan for a great London Explorer!
UK's traditional pubs, stately homes and glorious gardens are reopening, ready to give you a warm British welcome once again. In the meantime, you can still delve into heritage, revel in culture, indulge in English conversation and dig into foodie delights from afar. Enquire today for Tti's Four Season London Explorer Package and it's all you need to imagine a true taste of Britain.
At Tti School of English we have considerable experience in managing and successfully delivering specialist group courses. These tailored and competitively-priced programmes, can cover a broad range of English language and teacher training requirements.
Group programmes are very flexible and can be offered as closed programmes or as a open programme. Likewise, timetables, dates and course content are all designed to fit the groups needs and requirements.
Why choose our Group Programme?
Wide range of course options available.
Bespoke daily activity programme.
Mix with many different nationalities.
Recieve an end of course certificate.
Our school in Camden is perfectly placed for your group to discover and explore a vibrant new culture.
NB: Minimum age is 16.
Minimum group size is 6
Here is a summary of what we can offer: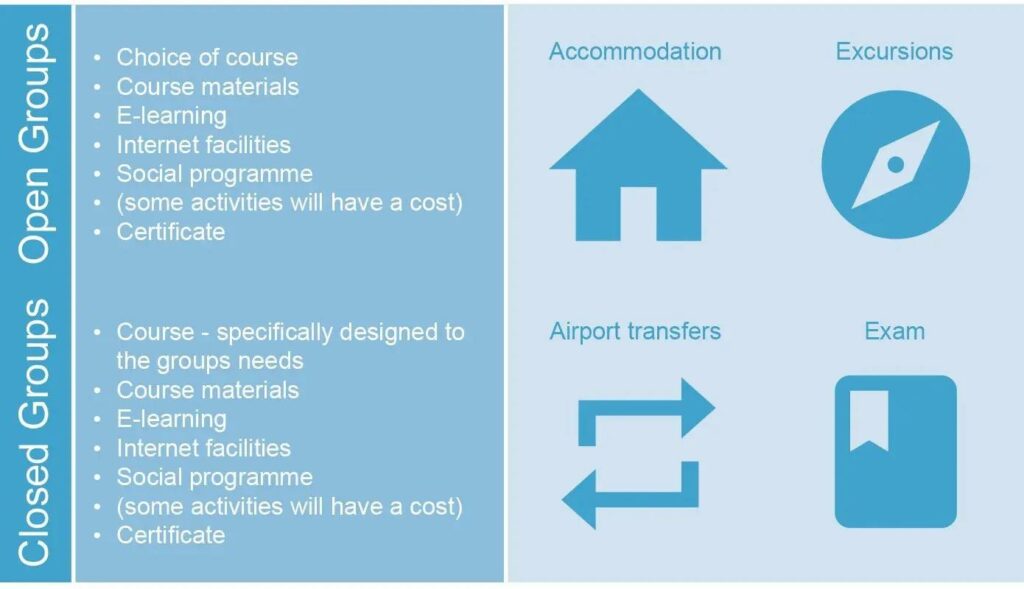 Sample of London Explorer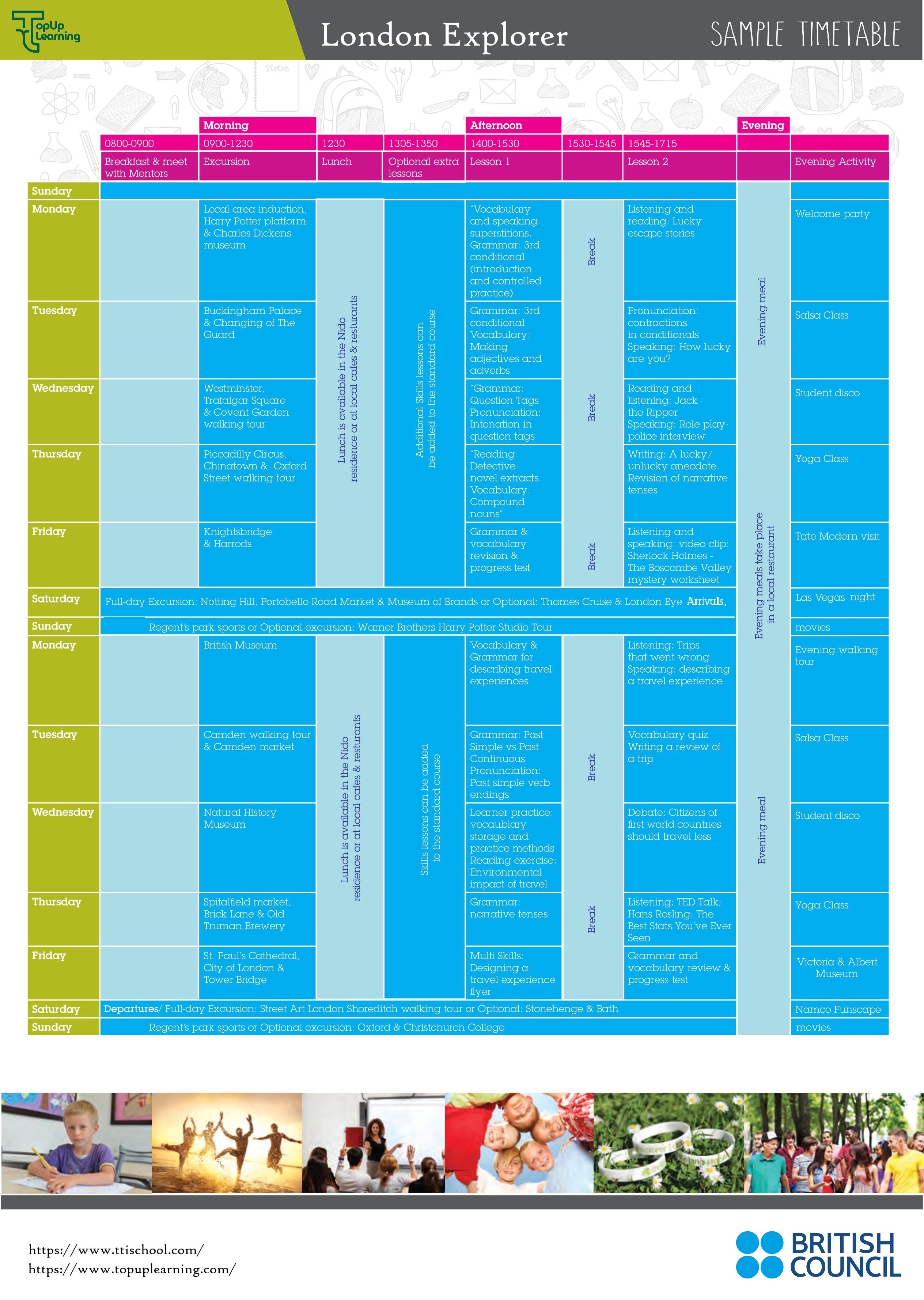 | | |
| --- | --- |
| Class days* | Monday – Friday (weekends and evenings on request) |
| Class times | Flexible |
| Levels | Any level. For closed groups participants must have more or less the same level in order to work effectively together. |
| Fees | Send me a quotation Tell us about your groups requirements and we will get back to you within 24 hours. |
Bespoke Group (Spring Explorer, Summer Explorer, Autumn Explorer and Winter Explorer)
Packages
Duration
Start Date
End Date
Spring Explorer 2023
1 – 3 weeks
6th March
5th May
Summer Explorer 2023
1 – 6 weeks
5th June
8th September
Autumn Explorer 2023
1 – 3 weeks
16th October
24th November
Winter Explorer 2023
1 – 6 weeks
5th December
26th February