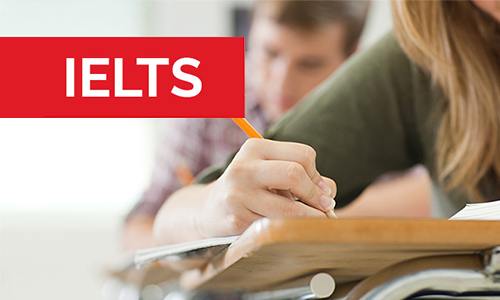 In this IELTS Exam Preparation module, you will be given strategies, techniques and advice on all parts of the exam (Reading, Listening, Speaking and Writing). You will receive advice on how to achieve the score you need. You will gain greater understanding of the English language grammatical structure and increase your vocabulary by practising those within the context of the IELTS exam. You will develop your writing skills and learn how to analyse data and texts to help you write more accurately. You will listen to different talks, lectures, programmes and conversations. Practise speaking using a wide range of language used in the exam. 
You will:
Have gained deeper understanding of the requirements of the IELTS exam
Have developed your language skills to succeed at the IELTS examination
Have been able to achieve the score you need
Have gained more confidence in your communication skills and built on your general English proficiency
Timetable
(IELTS Exam Preparation module is delivered between 12:30-2:20pm as below, and you can choose one lesson or two lessons per day)
9:00am
10:00am
11:00am
12:00pm
1:00pm
2:00pm
3:00pm
4:00pm

General English (9:00am – 11:50am) 15 lessons

English Plus Module 1 (12:30-1:20pm) 5 lessons

IELTS Exam Preparation

English Plus Module 2 (1:30-2:20pm) 5 lessons

IELTS Exam Preparation

General English (2:30-4:10pm) 10 lessons
Your morning classes give you the solid foundation of the skills and systems that are tested in English exams, while the module classes focus on the specific parts of the exam in question and the techniques required to be successful in it. The morning classes follow a general English coursebook syllabus, making sure that you continue to improve your knowledge of things like grammar and pronunciation, which are essential to your doing well in your chosen exam. Your module classes concentrate on the exam you have selected, enabling you to put into practice what you have learnt in the morning.
(In TEFL terms, speaking, listening, reading, and writing are skills, while grammar, vocabulary, pronunciation, and discourse are systems.)
Axo Islington (Bloomfield Court)
Bloomfield Court is a residence Located in Zone 2, and just a 10-minute walk to Holloway Road and Archway Underground Stations, as well as a 30 minute walk away from TopUp Learning .
Available: All year round.
Board Basis: Self Catering
Check in/Check Out: Check in is on a Sunday from 2 pm and check out on a Saturday at 9 am.
Security: CCTV cameras on site and digital entry system technology.
Cleaning: Corridors and communal areas are cleaned once a week.
How to Get to TopUp Learning London: The easiest way to get to TopUp Learning London School is by bus. The whole journey should take 15 minutes. Alternatively, you can walk and it would take around 30 minutes.
Guest Policy: Students are not allowed to have guests to stay.
Cancellation Policy: Cancellation received less than 4 weeks prior to arrival will incur a cancellation charge.
Facilities
Bloomfield Court offers single rooms with your own private bathroom, study area, large bed and plenty of storage space, and shared kitchen/living areas – perfect for living with friends or meeting new people.