Dear student
Welcome to TopUp Learning.  We hope you enjoy your time with us and you make great progress with your English.   Please read this handbook as it has lots of helpful information about our online school, our courses and how they run.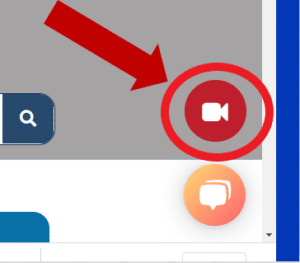 You will find out about our school online at www.topuplearning.com.  If you need help at any time, please go to Live Reception on our website and someone will be able to immediately help you.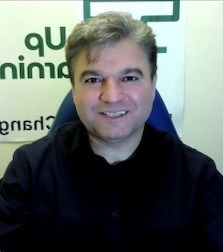 Dr Sam Malafeh
Chief Executive and Co-Founder of TopUp Learning – Designated Safeguarding Lead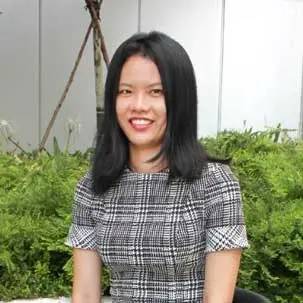 Wei Lin
Chief Operating Officer and Co-Founder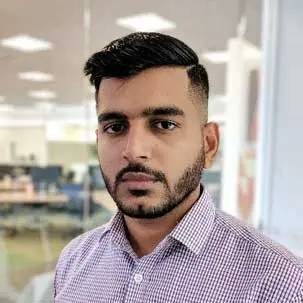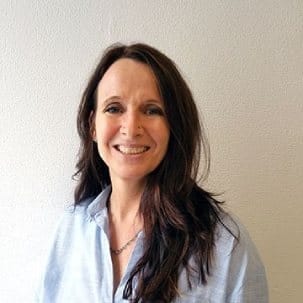 Sacha Smallwood
Director of Studies – online Designated Safeguarding Officer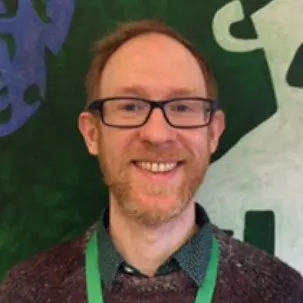 James Norman
Director of Studies –London school Designated Safeguarding Officer
You can find photos of our teachers on our website at www.topuplearning.com
For our latest news you can visit us at:
https://www.facebook.com/TopUpLearning
www.Instagram.com/topuplearning_Tti
Our courses are designed to develop your reading, writing, speaking, pronunciation and listening skills and improve your grammar / vocabulary knowledge using relevant contexts.  Our levels are based on the Common European Framework of Reference for Languages (CEFR) system, which is recognised all over the world.
At TopUp Learning we follow a communicative, student centered approach.  This means the teacher will often put you in pairs or groups to speak to each other and often in the breakout rooms.  This approach gives you more speaking time and allows the teacher to really listen to you and correct the language being produced.  All of our group lessons have a maximum class size of 10. 
For full details of the classes offered by TopUp Learning, please visit our website here. www.topuplearning.com

You can improve your English faster by taking 1-2-1 lessons where the teacher can tailor the class to meet your needs and focus on specific skills and requests.
If you are a two-day or a three-day student, you will join the same class as our five-day students but don't worry, as our lessons are "stand-alone" lessons, you will be just fine.
Making the most of your course
Learning English involves much more than going to class on time. 
You should always try to do your homework and review each lesson afterwards, to make sure you fully understand everything that you looked at in class.
Buy a notebook and start a vocabulary book of your own. To really know a word you have to see, write, hear and speak it several times.
Make use of the multitude of websites that are designed to help English learners. You will find a list of useful links in your student profile.
Attend Talk24 sessions.
It is important to do this online test before you enrol to ensure that you go to the right level. 
Once you have registered with TopUp Learning you will have access to your student profile.  Here you will find information about:
Safeguarding
Placement test
Student Code of Conduct
Links to useful websites for Independent Study
Rules for the online classroom
Access to your course
Access to progress tests
Access to homework
Course syllabus
What you need to join the class
A desktop/laptop computer or a tablet/phone with a camera and microphone (a laptop or computer is preferable).
A stable and reliable WiFi connection.
Access to your student profile.
A pen and a notebook.
Go to your Student Profile → My Account → Click on the class on the right and Zoom will automatically take you to your class. At first, you will be put in the "waiting room" until the teacher lets you in, but don't worry because your teacher will know you are there.
During class: Making use of Zoom functions
Turn your camera on:  Although you may feel a little shy, it is always a good idea to have your camera on.  It is beneficial in so many ways:
it helps with communication, it's so much easier to talk to someone when you can see their face.
the teacher can help you with pronunciation issues when they can see the shape of your mouth.
the teacher can interpret how you are feeling through facial expressions.
it helps to create an international classroom.
Raise your hand :  You can use this if you have a question for the teacher.
Chat box :  Your teacher will often ask you to write your answers in the chat box.  This is so they can check your understanding of questions and can give you more direct help if you need it.  You can send the teacher a direct message if you have a question but you will not be able to send individual messages to other students.
At the end of each lesson, your teacher will put you and all the students in a breakout room so you can do your homework together, complete a discussion task or simply have a chat.  This is great opportunity for you to practice your English and make new friends.
The book for your course is available to buy on our website.
Progress tests are assigned by your teacher every two weeks and you will them in your profile.  They are in the form of a quiz and are automatically marked as you take it.   It is important that you regularly take these so you can keep track of your progress and identify any areas you may need extra help with.
You may be asked to complete a student survey whilst you are studying with us.  This is for you to give us feedback on your class, teacher and progress.  Please take a little time to give us useful feedback that will help us to continuously improve the school. We are also grateful for any positive comments about the school that we could put on our website.
Come and have a coffee and a chat with our Talk24 conversationalists.  This is a great way to improve your English and make friends from all over the world in an informal setting and it is free if you enrol on one of our courses.
Please note:
All of our classes are recorded for safeguarding and quality assurance purposes.
Recordings are kept for in the Zoom cloud system for a minimum 15 days and then deleted automatically within one month.
Only the IT, Academic and Management teams have access to these recordings.
Students or parents ARE NOT permitted to record the lessons.
Classes cannot be filmed or recorded in any way without the written permission of the Director of Studies or school Directors.
TUL may use film or still photographs of students for promotional purposes.
You (or your parents if you are under 18 years of age) must inform the school before your course starts if you will not allow us to use such images. Parents of under 18s will receive a Parental Consent form which must be completed and returned to us.
As our courses are online, here is some advice on staying safe while using the internet:
Do not share your TopUp Learning account details with anyone.
Do not share any other online accounts e.g. your email account with anyone else.
Classes can only be accessed through your profile, do not share your profile with anyone.
Be careful about the photos and videos you post of yourself online or share with others.
During class, do not click on anything that is sent to you unless it is from your teacher.
If anything makes you feel uncomfortable, tell your teacher or a responsible adult.
Do not give out private information you would normally just give friends, e.g. address. Remember that it is easy to hide your real identity on the Internet; therefore, you should 'unfriend' or stop all contact with unfamiliar people.
Please refer to our E-Safety policy on our website for further details.
For more information about staying safe on the Internet and how to use it responsibly, please follow this link: www.saferinternet.org.uk
Please see our website here www.topuplearning.com for our full policies, but note:
All complaints will be treated seriously and we will deal with your complaint as fast as possible.
Make your complaint to the Executive Team either in writing or orally.
All complaints regarding academic issues will be passed to our Director of Studies.
Any complaints involving a student who is under 18 will involve the Deputy Safeguarding Officer.
Every student should be aware of our complaints procedure (see website).
We will use your complaints as well as other sources of student feedback to improve our service to students.
TopUp Learning is committed to safeguarding and promoting the welfare  of all young people (those aged under 18 years old). We are fully committed to ensuring that consistent effective safeguarding procedures are in place both on and off-site to support everyone (including but not limited to staff, students, host families and group leaders) at the school. We expect all TopUp Learning staff to share this commitment.  All concerns are passed to our Designated Safeguarding Lead (DS and DSL).
If you have any concerns, contact our Designated Safeguarding Lead, Dr Sam Malafeh sam.malafeh@topuplearning.com tel: 07391 035823.
Bullying will not be tolerated in any form.  If you are being bullied or you know that someone is being bullied, please let us know immediately so we can carry out an investigation and take any necessary action.
TopUp Learning is committed to keeping you safe online when using the internet, social media or mobile devices.  Please see our e-safety policy
All students are expected to follow a Code of Conduct whilst studying with TopUp Learning and follow a set of classroom rules.  You will find these in your student profile.