There are more than 100 markets in London and they offer everything from food, to fashion to antiques and much more. So, they really do have to be on your to do list while you are here! Here is our guide to some of the best ones!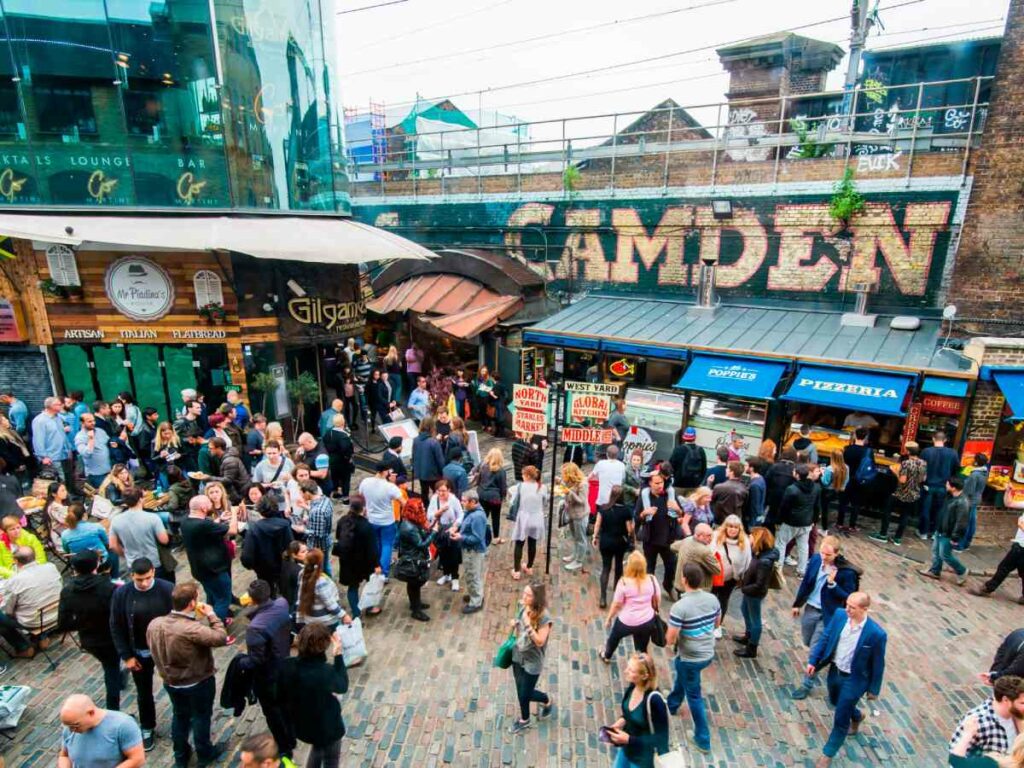 So we start with the best and most popular market in London and no we are not biased! Not far from Tti School you can find Camden Market, which offers plenty of street food, a variety of retail shops and a lot of pubs nearby. You could spend a whole day in the former stables and enjoy exotic food or look for some treasures in one of the over 100 stalls. And did you know that the famous singer Amy Winehouse worked on a stall in Camden Lock Market when she was a teenager?
Closest tube station: Camden Town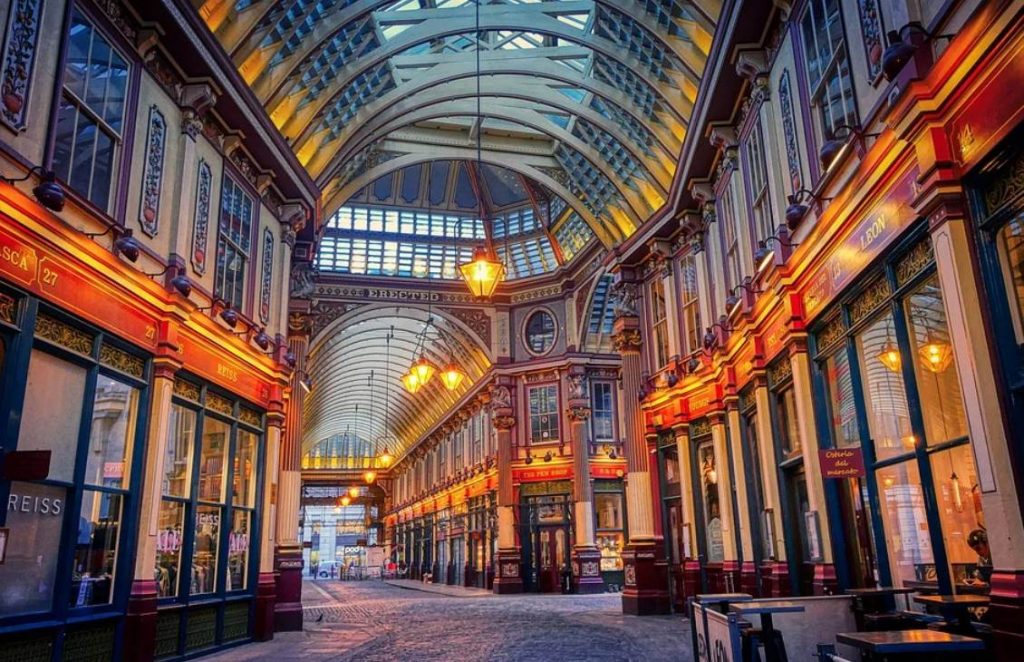 Leadenhall Market was build in the 14th Century and primarily sells fresh food, but it offers also a number of shops and what is even more important an amazing architecture. The old-fashioned and ornate roof and walls create a literally enchanting atmosphere. As some scenes of Harry Potter have been filmed in front of Leadenhall Market so it is a must see for every fan.
Closest tube station: Bank and Monument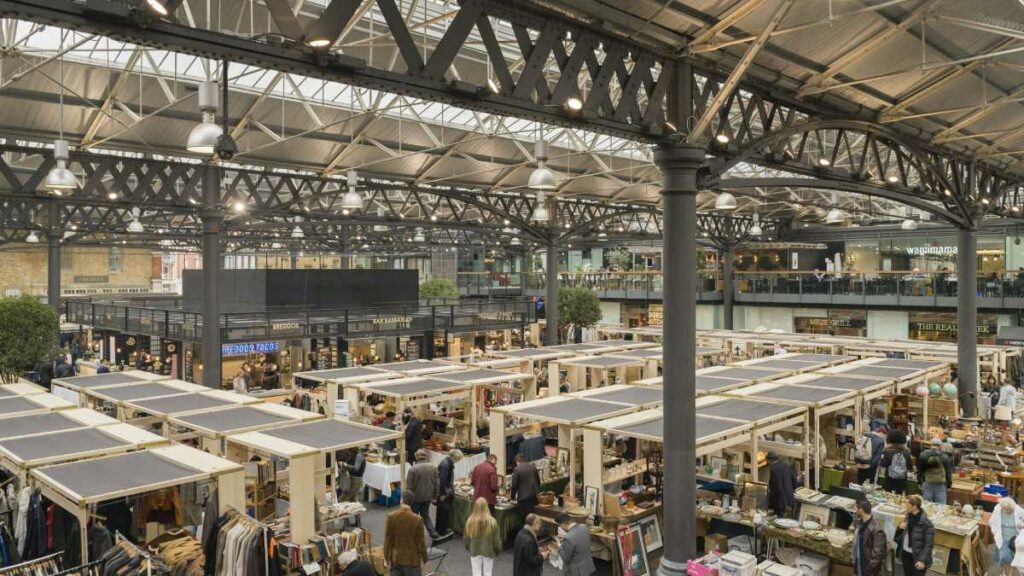 This indoor market is a must for brilliant vintage and unique handmade finds. You can also find a stunning selection of independent fashion options, as well as may delicious food stalls and restaurants which offer you a great view of the market, that has been on this site since 1638.
Closest tube station: Liverpool Street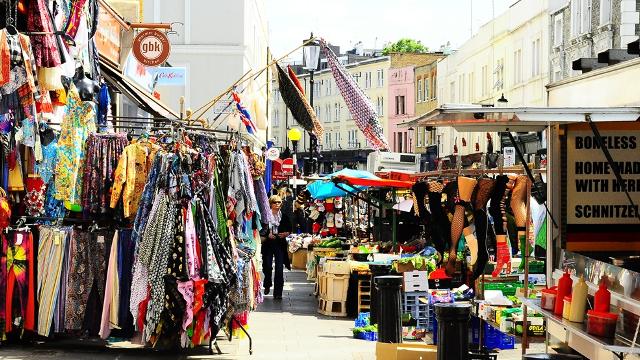 This market isn't famous for nothing- the charming atmosphere and wide selection of food, fashion, antiques and much more make it an absolute must on your trip to London. But if possible you should definitely visit it during the week and avoid the massive crowds at the weekend.
Closest tube station: Notting Hill Gate and Ladbroke Grove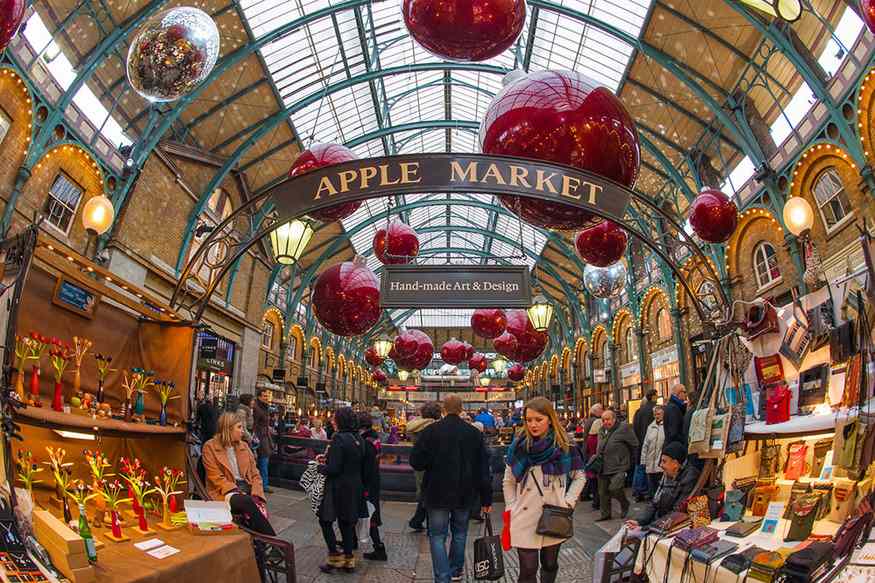 This marketplace in Covent Garden is packed with diverse offerings, from high-end fashion to trendy fast food and cafes to fresh flowers to affordable clothing, accessories and trinkets in the Jubilee Market Hall. And when you are finished with shopping you can have a drink on the roof of the market.
Closest tube station: Covent Market